Guestbook Albatros
Jugendfeuerwehr Godshorn
Juli 2019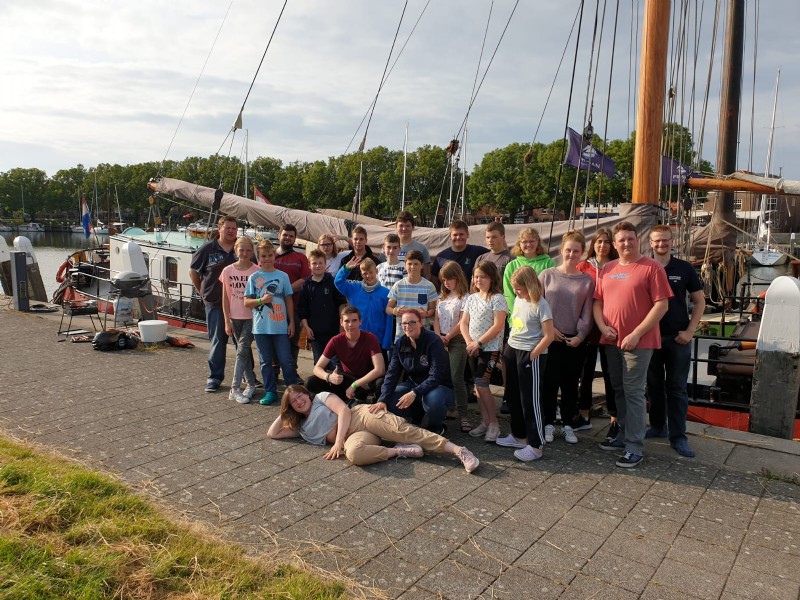 Wir hatten eine unvergessliche Woche mit den Kids im Alter zwischen 10 - 16 Jahren. Das Team der Albatros hat sich sehr viel Mühe gegeben, alle Kids und Erwachsenen mit einzubinden. Liebe Grüße wir kommen Gerne wieder !!
Tyron Jardine
Mei 2019
We have been a group of 13 men between 28 - 42 and we loved our tripp. it was an amazing experience. The crew was amazing. I def. recommend the ship and the crew. We felt safe, everything was clean, everything workout and the sailing was so much fun and hands on.
Paul en Hanneke
September 2018
Een super weekend? Wij hadden dit aan boord van de Albatros met 11 volwassenen en 4 kinderen plus een baby. Veel wind en dus ook echt fijn zeilen met hulp van iedereen aan de touwen. Ook de kinderen.
Hutten met een eigen wasbakje...En een gezellige ruimte om te zitten en te eten, met plek voor ieder en van alle gemakken voorzien. Maar een van de belangrijkste dingen: de sfeer. Zowel de schipper als de maat: dat ze nog lang zo doorgaan. Dit gunnen wij iedereen. Onvergetelijk voor de hele familie.
Jan Meester
Augustus 2018
Een week zeilen met Zeger en Erik op de waddenzee. Een prachtig team om heerlijk te zeilen op een mooi schip. De Albatros voorzien van alle gemakken die je je op zo'n schip kunt voorstellen. Ik kom weer terug op de Albatros! Jan met groep zwitsers!
Jannes A.
September 2016
Zeger heeft ons niet alleen echt leren zeilen, maar ook echt leren ontspannen. We hebben een heerlijk lang weekend gehad! Wat een teleurstelling dat we zondag weer naar huis moesten...